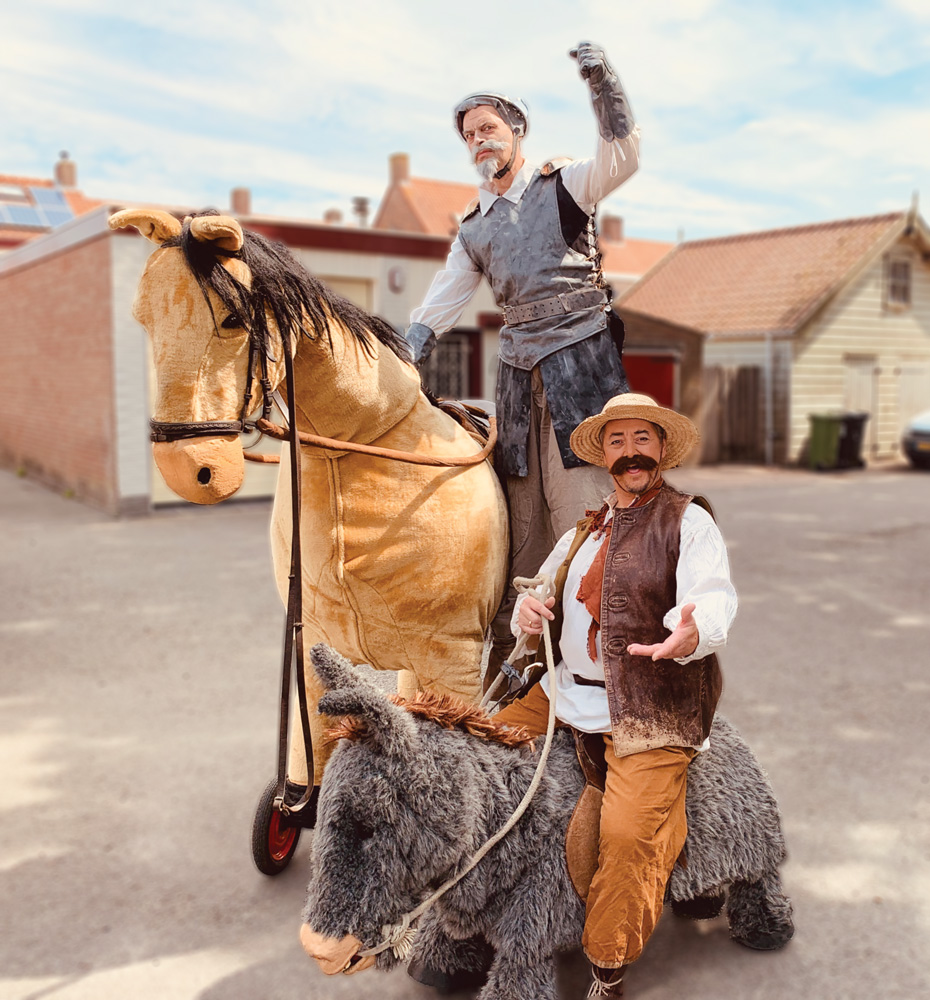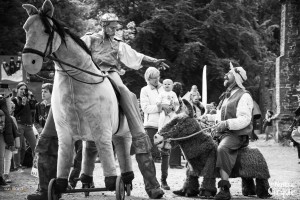 Zot.
Wie gelooft er nu nog in dromen?
Dwazen, een wereld vol dwazen.
Maar, wie is er nu de dwaas?
De edelman DonQzot de la Mancha. Een dwalende ridder op zoek naar zijn gedroomde geliefde Dulcinea. Voor haar wil hij het onrecht in de wereld bestrijden en gaat hij zijn windmolens te lijf. Op zijn trouwe paard
Rocinante beleeft hij de meest fantastische avonturen.
Zijn dienstknecht Sancho Panza sjokt er op zijn ezeltje achteraan en probeert de wanen van zijn meester zo goed als hij kan, in toom te houden.
Tevergeefs!
De voorstelling is knuffelbaar, kindvriendelijk, narrig dromerig, confronterend, opgewekt en altijd op zoek naar ware liefde. Dus wie weet…!
Als walkact te boeken.
Boekingen: Totaal Theater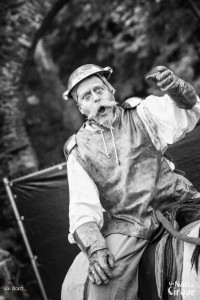 —
DonQZot.
Who still believes in dreams?
Fools, a world full of fools.
But, who's the fool now?
The nobleman DonQzot de la Mancha. An errant knight in search of his dreamed and beloved Dulcinea. For her he wants to fight injustice in the world and he is going to do this by attacking its windmills. On his faithful horse Rocinante, he experiences the most fantastic adventures.
His servant Sancho Panza on his donkey tries to keep his masters delusions in check as best as he can, but alas
In vain!
The show is Cute, child-friendly, romantic, educational, cheerful and always on the side of true love. So who knows …!
Walkact.
Bookings: Totaal Theater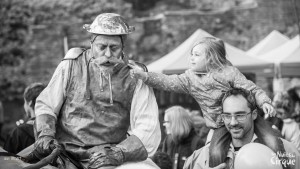 DonQzot
Verrückt! Wer glaubt noch an Träume?
Narren , eine Welt voller Narren.
Aber wer ist den nun der Narr?
Der Edelmann Don Quijote de la Mancha. Ein etwas verrückter Ritter, auf der Suche nach der erträumten Dulcinea. Für sie allein will er das Unrecht in der Welt bekämpfen und fechtet auch gegen Windmühlen. Auf seinem treuen Pferd, Rocinante, erlebt er fantastische Abenteuer. Sein Knecht und treuer Begleiter Sancho Panza, reitet wagemutig auf seinem Esel neben ihm und versucht seinen Ritter im Zaum zu halten.
Natürlich vergebens.
Diese Walkact , lädt sie zum Kindsein ein. Träumen und Fechten Sie mit unserem Ritter, auf der Suche nach der wahren Liebe. Was passiert, wer weiß…..!

Walkact.

Buchungen: Totaal Theater